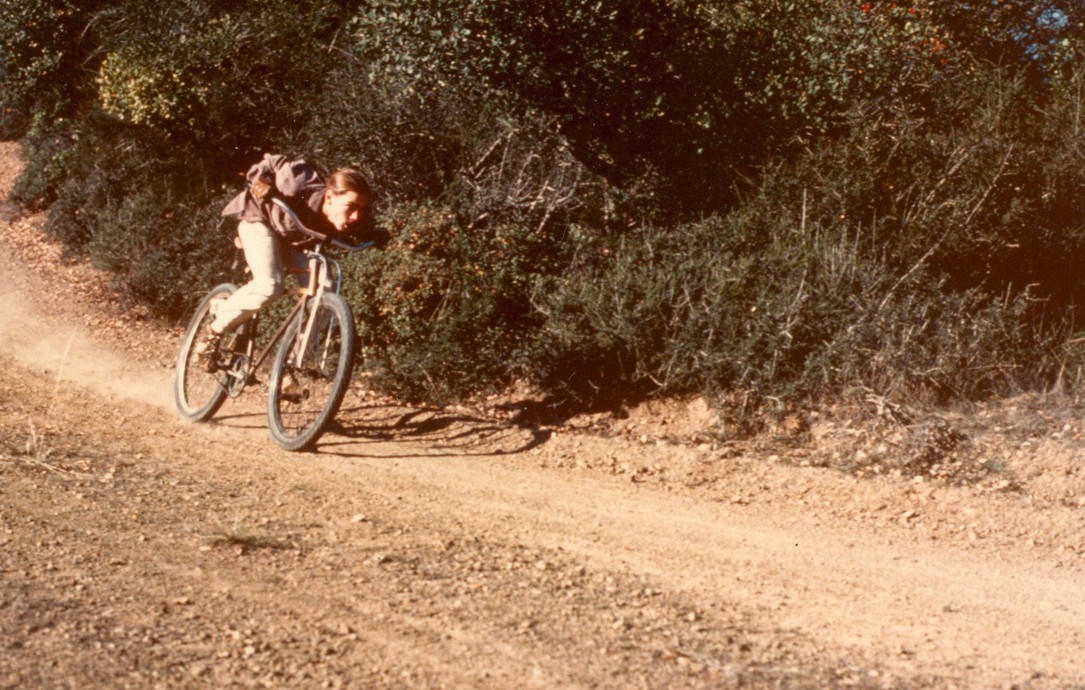 That's Charlie Kelley back in the day
riding a real repack racer. Kids, they were
called repack racers because they typically
needed the bearings repacked with grease
after one of these epic descents.
Also, kids: Wear a helmet.
One of our favorite out-of-town cycling tours includes the roughly 100K mixed-path brevet tour starting at Golden Gate Park and hitting the headlands well up to Point Reyes Station and back with our old friend Roid Landis. The route typically includes such classic repack bombers like Eldridge Grade, Cascade Canyon and others. (This ain't your typical midwest snakey singletrack, this is gravel riding on the edge with non suspension bikes and canti brakes -- the way God intended.)
Anyway, the route also includes a lovely stroll through Sausalito that can be quite dangerous due to hills, lack of shoulder, and plenty of angry freds in Lycra who insist on blasting down the Mill Valley - Sausalito trail as if it's their own personal magnetic rail. We read
in today's news that local authorities are cracking down on speeding cyclists here
, in the wake of an accident that involved an 80 year old pedestrian. And we wholeheartedly agree. If you don't know when to back it off -- and/or you only give yourself a half hour of intensity training on the local multi-use bike path, then you should stick to spinning class at your gym. Some of us are out for five hours of steady and slow through God's country, and you're spoiling the view.